DLZ Functional Reference Guide
---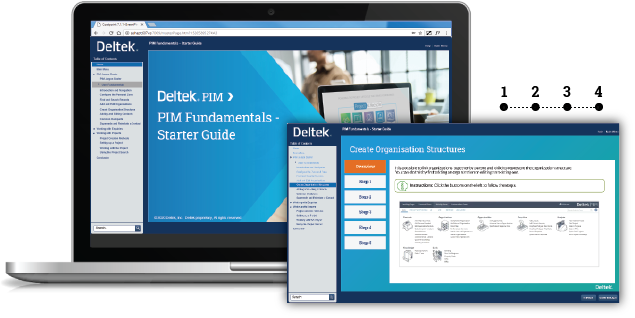 Functional Reference Guide
---
These self-paced courses cover all you need to know to get started with your product.
Benefits:
Start using your product right away at no extra cost
Get all the basics from a single course
Onboard new users quickly and easily
See sample here
DLZ Standard
---
Self-Paced Learning
---
These self-paced courses use well-researched scenarios to walk you through the most frequently used functions of your product.
Benefits:
Experience real-world applications through role-based scenarios
Try your hand at executing processes through simulation exercises
Test yourself by answering the review questions
See sample here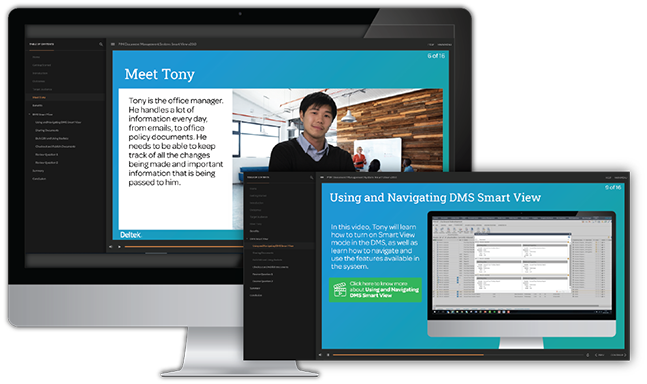 ---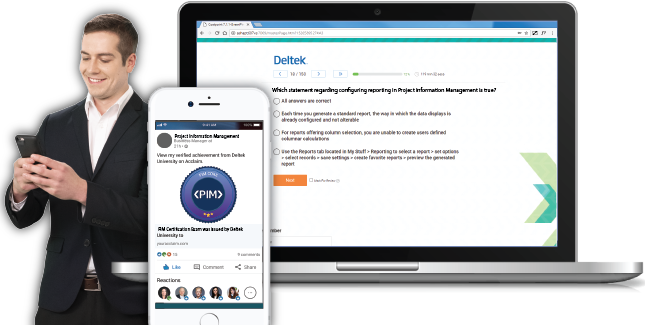 Product Certification
---
These product certifications are expertly developed by Deltek subject matter experts to validate your knowledge of Deltek products.
Benefits:
Remain competitive in your field by getting certified
Earn a badge that you can post on social media
Access the request form here
---
Infographics
---
These printable guides include charts and graphs, checklists, and other information you need at your fingertips.
Benefits:
Bring information to where you need it through printed job aids
Access information offline through downloads or printouts
Get the skinny on complex data through graphs and charts
See sample here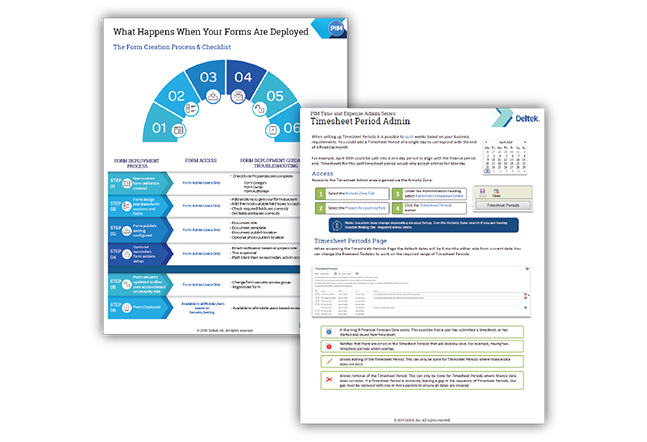 DLZ Enhanced
---

Learning Lab
---
These sandbox environments enable you to freely navigate your product and learn its features on your own.
Benefits:
Get hands-on experience as you explore your product
Practice safely in your own sandbox environment
Learn through discovery and at your own pace
See how it works here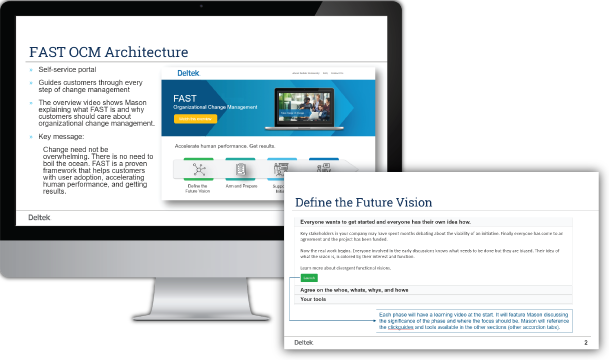 FAST Organizational Change Management
---
The FAST OCM portal is your one-stop-shop for resources that could help guide your organization through change. Access templates for readiness assessments, communication plan, and other helpful tools.
Benefits:
Learn from Deltek's own experts on change management
Navigate change systematically with a proven model
Turn disruption into an opportunity for growth
Equip yourself with the right tools to lead through change
Take a tourhere.