Get access to everything - all in one place!
---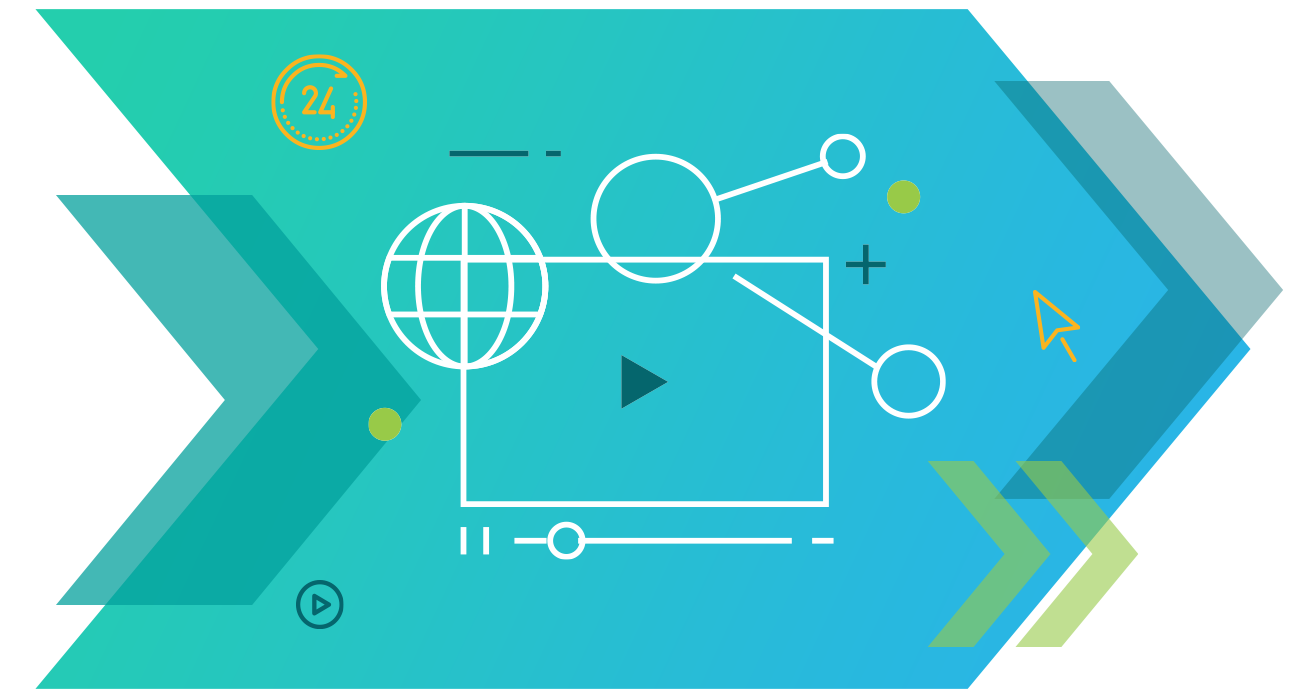 Getting started courses to fast track your new hires' onboarding
Learning Videos that demonstrate how your employees can use Deltek products in the context of common workflows
Advanced training for your employees who want to expand their knowledge beyond fundamentals
What's New training to help you prepare for upgrades and updates
Certification exams for individuals who want to validate their product knowledge and for organizations who want to ensure their employees have a certain level of product knowledge
Best practices to ensure that your organization gets competitive advantage
Downloadable infographics to serve as guides for common desktop procedures
Deltek University ensures all your learning needs are met so that you can maximize your Deltek investment.
Learning Videos
---
These self-paced courses feature video demonstrations and walkthroughs by Deltek subject-matter experts.
Benefits:
Learn from experts as they demonstrate workflows and processes
Understand the whys behind the hows through contextual content
Go to the info you need directly through the topic index
Access audio transcripts if you prefer to read
Get answers through FAQs gathered from users like you
See sample here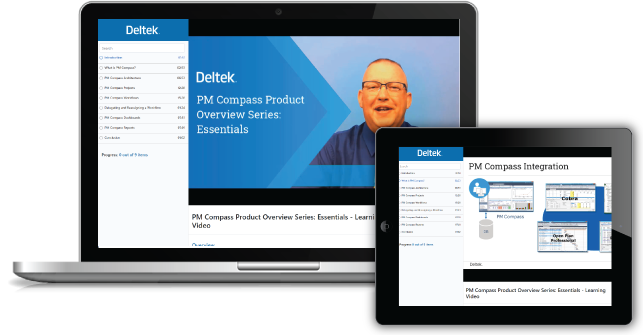 ---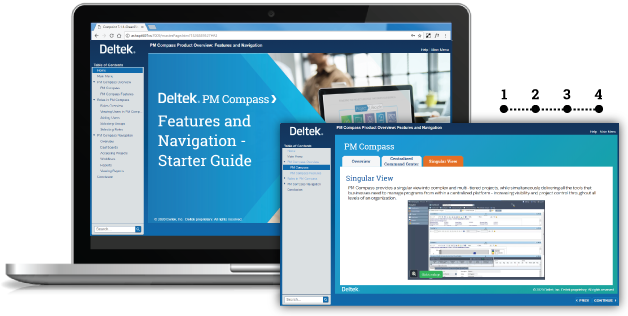 Clickguide
---
These self-paced courses cover all you need to know to get started with your product.
Benefits:
Start using your product right away at no extra cost
Get all the basics from a single course
Onboard new users quickly and easily
See sample here
---
Infographics and Quick Reference Guides
---
These printable guides include charts and graphs, checklists, and other information you need at your fingertips.
Benefits:
Bring information to where you need it through printed job aids
Access information offline through downloads or printouts
Get the skinny on complex data through graphs and charts
See sample here