DLZ Starter Guide
---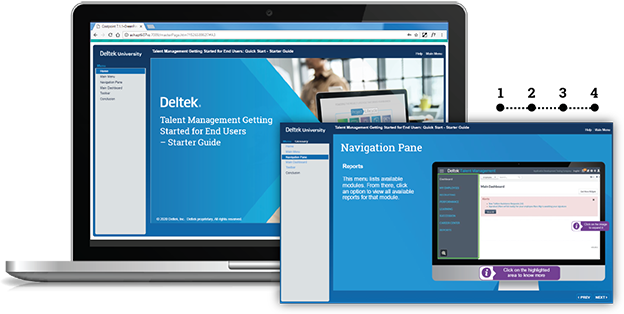 Starter Guide
---
These self-paced courses cover all you need to know to get started with your product.
Benefits:
Start using your product right away at no extra cost
Get all the basics from a single course
Onboard new users quickly and easily
See sample here
DLZ Standard
---
Recorded Sessions
---
These recorded sessions feature video demonstrations and walkthroughs by Deltek subject-matter experts, in a virtual classroom environment.
Benefits:
Learn from experts as they demonstrate workflows and processes
Understand the whys behind the hows through contextual content
Go to the info you need directly through the topic index
See sample here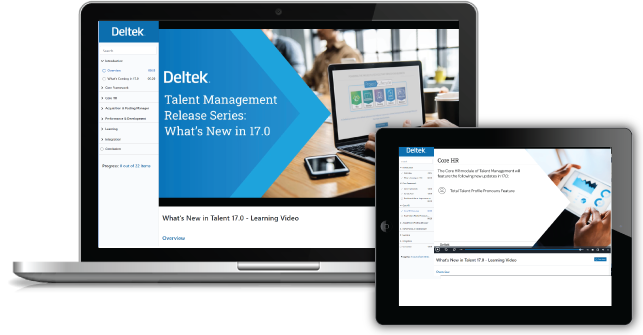 ---
Infographics
---
These printable guides include charts and graphs, checklists, and other information you need at your fingertips.
Benefits:
Bring information to where you need it through printed job aids
Access information offline through downloads or printouts
Get the skinny on complex data through graphs and charts
See sample here
DLZ Enhanced
---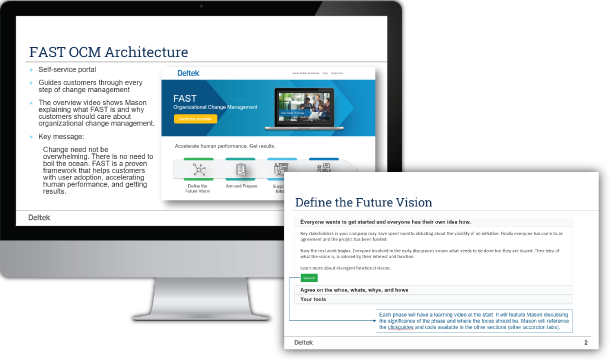 FAST Organizational Change Management
---
These self-paced courses are perfect if you want to explore the product environment and apply what you already know.
Benefits:
Learn from Deltek's own experts on change management
Navigate change systematically with a proven model
Turn disruption into an opportunity for growth
Equip yourself with the right tools to lead through change